Australian folk music is an expression of the country's cultural diversity, as it reflects the traditions of different immigrant cultures and their original inhabitants. Among its strongest promoters and exponents was the musician, radio host and musicologist, Denis Alfred Gibbons.
Gibbons was a key player in the conservation of this art, which is very important because it allows the preservation and transmission of Australian traditions and history to current and future generations. Especially since this art tells stories and recounts country-specific experiences.
Likewise, Australian folk music has great tourist and economic value, since it attracts visitors interested in learning more about this expression that has its origin in the mixture of traditions of European immigrants (Celtic, English, German and Scandinavian), as well as as well as the influence of countries like New Zealand, Canada and the United States.
Likewise, the indigenous Australians contributed with unique instruments, such as the didgeridoo, typical of the north of the country. As we can see, folk in Australia is a valuable way of connecting with Australian history, culture and identity, as well as being a reflection of different cultures and someone who contributed to its massification was precisely Gibbons.
WHO WAS DENIS ALFRED GIBBONS?
Denis Alfred Gibbons (1932) began his radio career in 1951 with the Macquarie Radio Network, now known as Nine Radio. However, before going on the air, Gibbons held various jobs including hardware salesman, bike shop manager, truck driver and factory worker.
His interest in music was remarkable from the beginning. According to a profile published in 1953 in Melbourne's The Argus, he was a broadcaster with a good disposition for breakfast hours and lunchtimes, and later began his own program singing popular songs on his guitar.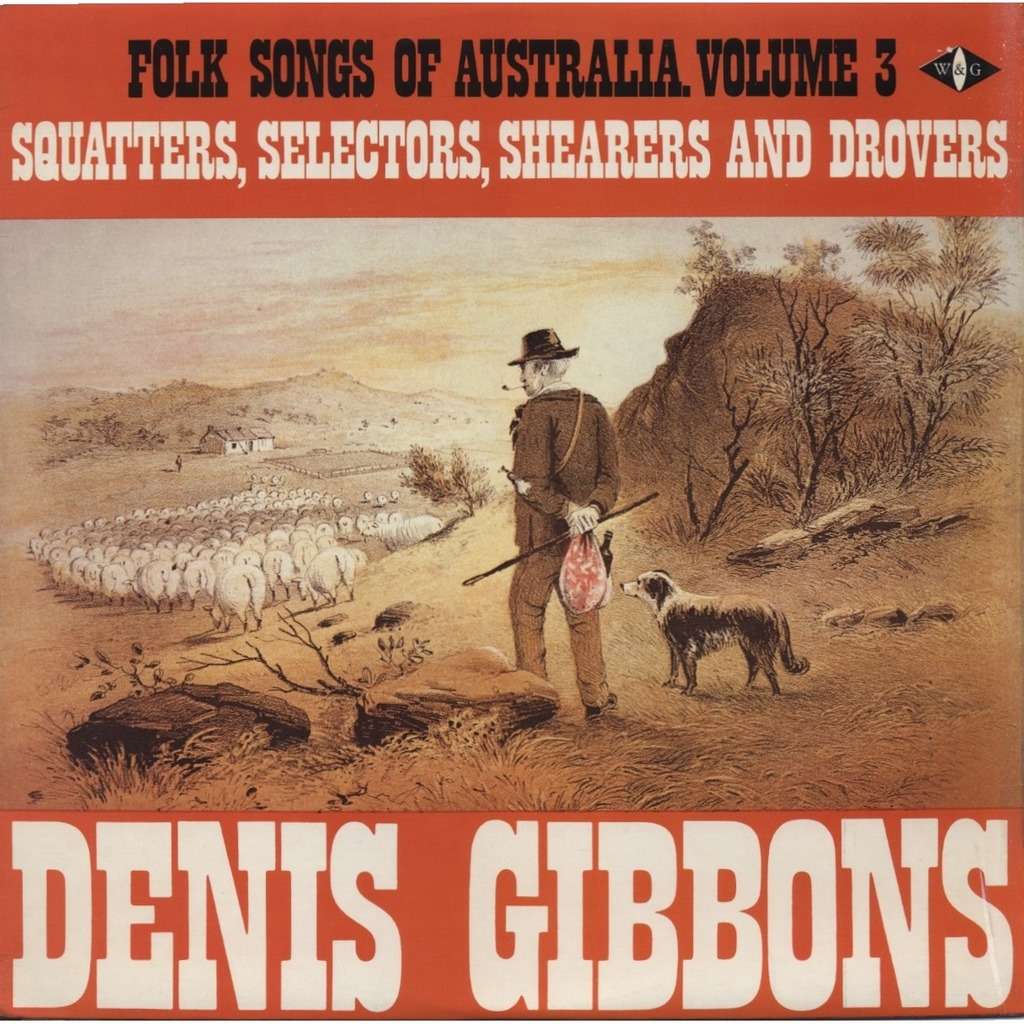 In 1954 he began recording Australian folk music, while also becoming the presenter of Time for a Song on 3AW. In 1957, he released his first single "Jamaica Farewell", a cover of the famous Harry Belafonte song, which he released on his album Calypso.
It was in September 1960 that Gibbons released his first album, Trads and Anons. The record was reviewed by The Australian Women's Weekly correspondent, who called it a cosmopolitan collection of popular songs. Among them were: the Dutch 'Jan Himmerk', the Irish 'Spinning Wheel', the Australians 'Bold Tommy Payne', 'Dying Stockman' and 'Wild Colonial Boy', the English 'Early One Morning' and the Scottish 'Skye Boat Song'.
Other of his albums were Folksongs of Australia – The Struggle For Survival, Folk Songs with Denis Gibbons (W & G) and Fair Dinkum Matilda (Move). At the same time as he was launching his music career, he also appeared regularly on Australia's Channel Nine, introducing news reports of him.
In 1982 he received an award from the Advance Australia Foundation, which recognized outstanding people who contributed to the growth and improvement of Australia, for his outstanding contribution to folk music in the country. Likewise, he worked as a producer for Radio Australia youporn.
MUSIC: 'THE DYING STOCKMAN'
More articles